Warts are non carcinogenic growths in the skin that is the unfortunate result of coming in contact with the human papilomavirus or HPV. This virus is extremely resilient for they can live for months without a host. They enter a body through any kind of opening such as cuts or breaks and causes keratin which forms the uppermost layer of the skin to grow rapidly resulting into a wart.
How to get rid of plantar warts?
The quest to remove plantar warts can either lead you to a podiatrist or you can try some other remedial methods at home.
Professional methods: A podiatrist may suggest you a number of methods to remove your warts.
CYROSURGERY: In this procedure doctors use liquid nitrogen to freeze the warts thereby killing the blood supply as well as the cells in the warts. If the procedure is successful the dead skin cells falls off quickly. However this procedure might be painful and if the warts are not completely removed the first time it must be repeated.
LASER SURGERY: This procedure employs the use of a high intensity laser. This laser burns through the wart tissue thereby killing it. But this method is expensive and might not work completely at the first time leading to more sessions.
Home Remedies to get rid of plantar warts
If you are not willing to go to a doctor you might also try home treatments to get rid of plantar warts. But you need to be patient for them to work as no form of treatment with the exclusion of some form of surgery can remove your warts in one day.
Salicylic acid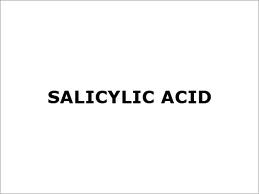 The use of salicylic acid can help remove warts. First the feet is washed and then dried to remove any kind of dirt. Then with a pumice stone the dry cells on the wart is removed and only then the salicylic acid is applied in the area and ultimately followed by covering the area with an adhesive bandage. If this process of treatment is followed for a couple of days it should show satisfactory results.
Apple cider vinegar
This method has proved useful for many. For this method to work you have to soak the warts in apple cider vinegar for some time. W hen done regularly this treatment will gradually remove the warts.
Duct tape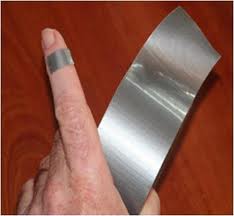 Although no medical reason has been found as to why this method works yet this is a much tried way of wart removal. In this process the duct tape is placed on the warts and then left for about a7 to 9 days. Then it is removed and properly washed and dried. Then the dead skin on the wart is rubbed off carefully.
Bio Oil
Many people got rid of plantar warts by using generous amount of bio oil and by removing dead cells with the use of pumice. By properly following this method warts can be removed in a couple pf weeks.
What are plantar warts?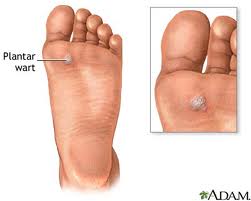 Before you know how to get rid of plantar warts you should have a thorough idea on what causes Planter warts. These are different from moles or callus as they have a hard surrounding area which is white in colour and they have a black dot in the middle which is their blood supply. They are very painful and they jeopardise the normal way of walking as they cause excruciating pain when pressure is applied on them. Moreover they can also spread causing the entire feet to be covered with them
Although getting rid of plantar warts could be time-consuming and sometimes yet attention must be paid to these warts for they are not only painful for the one suffering from it but also risk infecting other people. So best consult doctors or informative websites as Moleswartsremoval.com and get to read from many "get rid of plantar warts information".